Three games on ESPN Radio and QCSportsNet on Tuesday, December 9th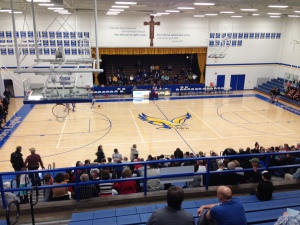 Three games are on the ESPN Radio/QCSportsNet Tuesday night schedule, including Rock Island Alleman hosting Sterling and both Pleasant Valley basketball teams making their season debuts on QCSportsNet stations. The full lineup is below. All games tip around 7:35 PM with pregame shows set for 7:20 PM. Click on the links below to access your game broadcast sites.
It promises to be a big night of high school basketball on ESPN Radio and QCSportsNet!