The Genesis Shootout is TODAY on ESPN Radio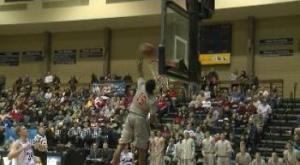 The annual Genesis Shootout is one of the great events on the Quad Cities Sports Calendar, and ESPN Radio is proud to present this annual holiday tradition. All seven games will be on ESPN 93.5 FM, http://www.espn935.com, and http://qcsn.co/espn935 with the preview show starting at 9:45 AM on Saturday, December 20th from the Carver Center at Augustana College.
DHCU Community Credit Union is the presenting sponsor of ESPN Radio's coverage of the Genesis Shootout.
Here is the full schedule of games, with the first game's tipoff at 10 AM.
9:45 AM - Coverage begins
10 AM - Davenport Central vs. Riverdale
11:45 AM - Davenport North vs. Rock Island Alleman
1:30 PM - Davenport West vs. Geneseo
3:15 PM - Bettendorf vs. Moline
5:00 PM - Davenport Assumption vs. Galesburg
6:45 PM - Pleasant Valley vs. United Township
8:30 PM - North Scott vs. Rock Island