Quad Cities high school basketball TONIGHT on ESPN Radio and QCSportsNet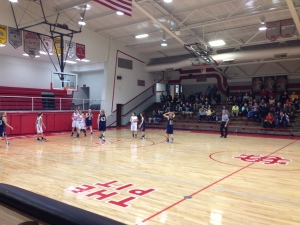 A full night of boys and girls high school basketball action this Friday on QCSportsNet, ESPN Radio, and KBOB 1170 AM. North Scott and Davenport Central face off in a boys/girls varsity doubleheader from The Pit at North Scott, while the Illinois side features all four Western Big 6 Quad City schools facing off.
Be sure to also tune into ESPN 93.5 FM and www.espn935.com all day Saturday, December 20th for the Genesis Shootout from Augustana College. ESPN Radio's coverage starts at 9:45 AM with coverage of all seven games. Coverage of the Genesis Shootout is presented by DHCU Community Credit Union.