Iowa High School Football playoffs coming to ESPN Radio and QCSportsNet this Wednesday night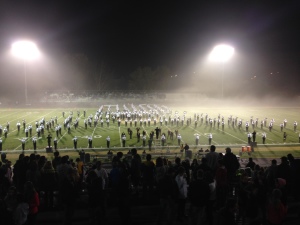 Join ESPN Radio Quad Cities and QCSportsNet as we proudly present the first round of the Iowa High School Football Playoffs! Quad City teams are looking to make it to the UNI-Dome in mid-November, and we will make the trek with your favorite teams all the way to the Dome.
Here is the schedule for Wednesday, October 29th (first round). All kickoffs are at 7 PM.